The First International Pharmaceutical Compliance Congress and Best Practices Forum was held in June 2007 to bring together company compliance professionals, regulators, lawyers, and consultants working in this interesting and expanding field. The purpose was to hold a truly global conference addressing the key issues impacting our industries. The first international conference agenda was developed with inputs from company compliance professionals on topics they wanted to know more about, which continues to be one of the greatest strengths of these conferences.
The 2019 Co-Chairs led the design of the Congress around relevant global pharma and medical device compliance codes updates, current compliance issues, and emerging trends pertaining to:


Anticorruption and Anti-bribery Policy

Relationships with Patient Support Programs

Compliance Issues Raised by Pharma & Device New Business Models

Third-Party Risk Management, Due Diligence, and Compliance Monitoring

EU General Data Protection Regulation (GDPR)

Update on the new French Sapin II Law

Compliance Issues in Market access and Outcomes-Based Value-Added Services

Annual Central and Eastern Europe (CEE) Compliance Update

Annual Middle East Africa (MEA) Compliance Update

Transforming Compliance into a Profession

The next Generation of Ethics and Compliance Programs.
This year the Congress features keynote speakers from important organizations and industry associations including Transparency International (TI), the International Society of Healthcare Ethics and Compliance Professionals (ETHICS), the European Federation of Pharmaceutical Industries and Associations (EFPIA), the UK Prescription Medicines Code of Practice Authority, the Code of Practice Surveillance Unit, Farmaindustria (Spain), the International Federation of Pharmaceutical Manufacturers and Associations (IFPMA), MedTech Europe, the Association of Voluntary Self-Regulation for the Pharmaceutical Industry (FSA) and the US Securities & Exchange Commission (SEC). Listen to and engage in dialogue with our keynote speakers, industry experts working within pharmaceutical and medical devices companies, as well as, legal counsel and industry partners as we navigate the current landscape, share best practices, and discuss practical guidance for the future of our profession.
Over the years, the International Congresses have been held in Berlin (2010), Brussels (2007, 2015), Budapest (2012), Dubai (2014), Istanbul (2011), Madrid (2013), Paris (2008), Rome (2009), Warsaw (2016), Lisbon (2017) and Vienna (2018). In 2019, we are pleased to hold the Thirteenth International Pharmaceutical Compliance Congress and Best Practices Forum in Athens, Greece.
WHO SHOULD ATTEND


Pharmaceutical Manufacturers

Medical Device Manufacturers

Generic Pharmaceutical Manufacturers

Site Management Organizations

Clinical Research Organizations

Management Companies

Wholesale, Retail, Mail Order and Internet Pharmacies

Health Care Regulators and Policy Makers

Pharmaceutical and Health Care Executives and Board Members

Regulatory and Compliance Professionals

Medical Directors

Physicians and Other Health Care Professionals

Pharmacists


Food and Drug Law Attorneys

Health Care Attorneys and In-house Counsel

Compliance Officers

Privacy Officers

Ethics Officers and Corporate Social Responsibility Personnel

Pharmaceutical Consultants

Investment Bankers

Venture Capitalists

Health Services Researchers and Academics

Auditors

Promotion Signatories/Approvers

Risk Management Personnel

Governmental Policy Makers and Regulators
SPONSOR: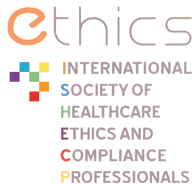 INTERNATIONAL SOCIETY OF HEALTHCARE ETHICS AND COMPLIANCE PROFESSIONALS (ETHICS) was incorporated as an Association governed by French law in January 2012, currently comprised of around 50 members all active in major pharma and medical device companies. ETHICS aims to be recognised as an independent international association of professionals, which sets standards of Ethics and Compliance and shapes and influences strategies in the changing Healthcare environment for the ultimate benefit of Patients and Society at large.